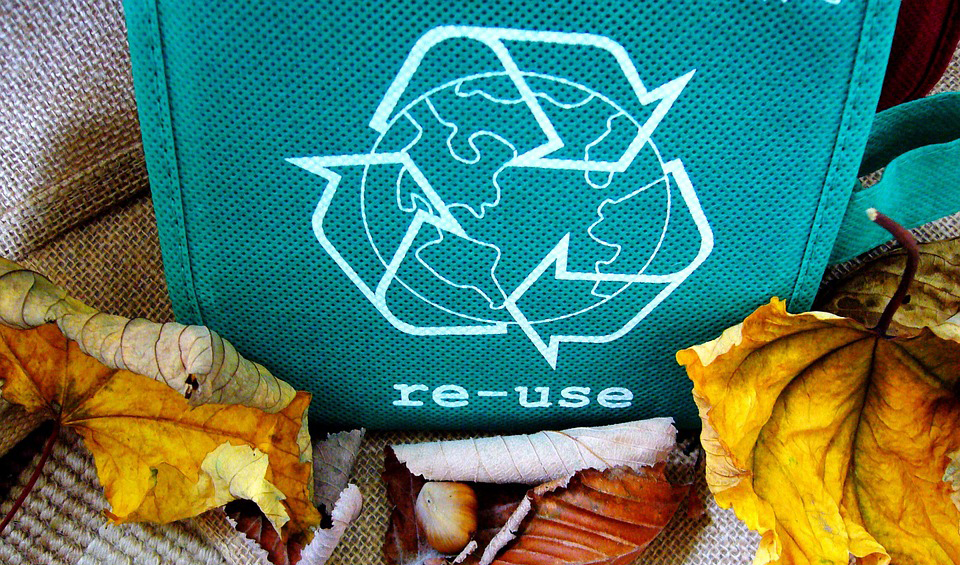 "Going green." It's a term that has made its way into today's popular culture and basically translates into implementing certain lifestyle changes in order to live in a more eco-friendly way. Going green involves making a concerted effort to be more environmentally aware and as a result, changing your behaviors and your lifestyle to reduce the amount of pollution and waste you generate.
So what on Earth (pardon the pun) does going green have to do with picture framing? If you've made the decision to take steps towards conserving our world's natural resources, then you understand the positive impact that making changes, even seemingly small ones, can have on the environment. Armed with a little knowledge about the effects of your buying habits and purchasing choices, you can make your next framing project an eco-friendly one!
First, consider reclaiming or repurposing. Thrift stores, antique shops, and architectural salvage yards are loaded with treasures just waiting to be reclaimed. Bring a vintage frame back to life simply by adding a special embellishment or giving it a fresh coat of paint. If you're feeling especially industrious, consider creating your own picture frame from repurposed wood. Used furniture, salvaged barn wood, and even those extra fence pickets you didn't know what to do with can all be a great source of framing material and the internet is full of "do it yourself" tutorials for woodworkers of all skill levels. Here's just one example: http://www.bobvila.com/articles/how-to-make-a-picture-frame. Although reclaiming and repurposing might require additional legwork and effort on your part, these eco-conscious options reduce your carbon footprint on our planet and can add up to significant savings in the long run.
If you do decide to buy, know what you're buying and who you're buying from. When it comes to eco-friendly frame selection, it is important to know what materials are used in the creation of the frames and seek out companies committed to producing environmentally friendly framing options. It is certainly not necessary for you to forego wood in order to be green in your framing practices, but being mindful about source and species is a great way to make sure that your choices are sustainable. Many companies offer custom moulding collections that have earned "forest-friendly" certifications. The third party organizations that issue these certifications provide assurance to consumers that they are buying wood and paper products from sustainably-managed, legal sources. Look for products with the following forest-friendly distinctions: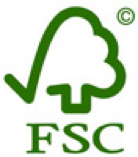 FSC (Forest Stewardship Council)
Forest Stewardship Council is an independent, non-governmental, not-for-profit organization established to promote the responsible management of
the world's forests. The FSC label provides a credible link between responsible production and consumption of forest products, enabling consumers and businesses to make purchasing decisions that benefit people
and the environment as well as providing ongoing business value. FSC is currently the most well-known certification system.

PEFC (Programme for the Endorsement of Forest Certification)
The Programme for the Endorsement of Forest Certification (PEFC) is an international non-profit, non-governmental organization dedicated to promoting sustainable forest management through the certification of forests and the products that come from them. PEFC works throughout the entire forest supply chain to promote good practice in the forest and to ensure that timber and non-timber forest products are produced with respect for the highest ecological, social and ethical standards. Thanks to its eco-label, customers and consumers are able to identify products from sustainably managed forests. PEFC is the world's leading forest certification system.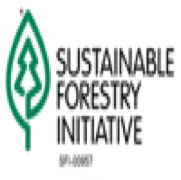 • SFI (Sustainable Forestry Initiative)
The Sustainable Forestry Initiative is an independent, non-profit organization responsible for maintaining, overseeing and improving a sustainable forestry certification program that is internationally recognized. With SFI, consumers can be confident they are buying wood or paper from well-managed, legal sources.
If you're interested in additional options that generate minimal long term effects on the environment, consider purchasing frames made from sustainable crops like bamboo and rubberwood. Bamboo, which is actually a type of grass and not a tree, can regenerate to its full mass in just 6 to 12 months. It can be used to make everything from building materials to high quality bamboo clothing, so it is no surprise that it is quickly becoming one of the most popular materials in the green retail market. Rubberwood is another excellent alternative since rubberwood trees are not felled specifically for timber use, but are only cut down after they die. You can also find a wide variety of quality frames made from recycled materials such as polystyrene and aluminum.
And finally, when finishing out eco-friendly framing projects keep these tips in mind:
Ask about the paints and finishes on the frames you buy. Opt for eco-friendly finishes that are organic and water-based, with no chemicals or solvents added.
When selecting mat boards, look for recycled content products or find ways to recycle the material you use to avoid wasting it. Boards made entirely out of natural materials, such as 100% cotton rag for both the overlay and the core, are good choices. You can also find FSC certified mat boards on the market.
Choose mounting boards and hinging papers that are 100% acid free and made from 100% tree fiber content.
If protecting the environment is an important priority for you, going green with your framing projects as part of an overall lifestyle choice puts you on the path to being more ecologically responsible. Keep in mind that any action you take, no matter how small, impacts the footprint left on our planet for future generations.